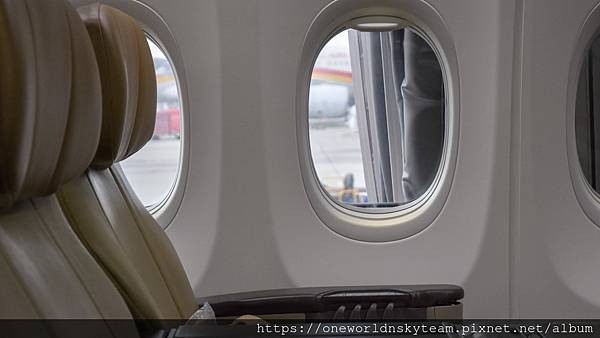 Company 航空公司: Malindo Air 马印航空
Class 舱位: Business Class 商务舱
Seat 座位 : 1F
Aircraft Type 机型 : B737-800
Flight No 航班: OD606
Date 日期: 27/4/2019
Written by Kurtis
Check-in 办理登机手续
Business passengers have their own check-in lane as well as complimentary checked luggage. Upon check-in, each business guest would be given a Premium Plaza lounge pass which can be used after security check.
商务舱旅客有自己的柜枱和免费托运行李。 办理入住手续时,将为每位商务客人提供环亚贵宾室通行证,可在安全检查后使用。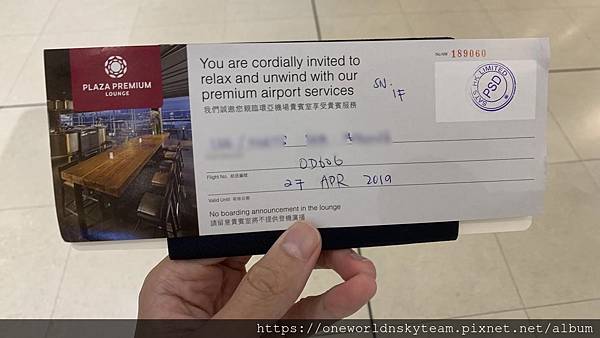 The Lounge 贵宾室
The Plaza Premium Lounge is near gate 40 in terminal 1, so guests will have to take the driverless train to get there.
The lounge is just located 1 level above the main gate area, you can reach there either by escalator or the lift
As Malindo Air departs from the Mid-field Concourse, allow yourself some time to travel from terminal 1to the gate, which could take up to 20 minutes, depending on your speed and how busy the airport is.
The area is shared by 2 other airlines' lounges: Thai Airways and Emirates.
贵宾室位于1号航厦40号登机口附近,因此旅客可选乘无人驾驶列车能到达那里。
贵宾室位于上方1层,您可以坐自动扶梯或电梯到达那里
马印航空登机门在中场客运廊。出发时,请预留多一些时间从1号厦航前往登机口,这可能需要20分钟,具体取决于您的速度和机场的繁忙程度。
该地区与其他2个航空公司贵宾室共用:泰国航空公司和阿联酋航空。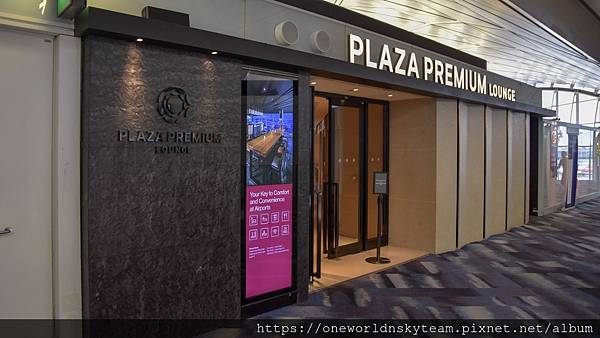 Upon entry of the lounge, you'll be greeted warmly by a member of the staff, followed by verifying your lounge pass and identity.
You can then choose to settle at the resting area (which I did) or proceed to the main dining area just next to the lounge. As I wasn't starving and I wanted to charge my device and take some rest away from the crowd, I chose to take a seat at the resting area.
进入贵宾室后,工作人员会热情地欢迎您,然后核实您的贵宾室通行证和身份。
然后,您可以选择在休息区定居(我这样做了),或者前往休息室旁边的主用餐区。 由于我没有饿,我只想给设备充电并让自己休息一下,所以我选择在休息区坐下。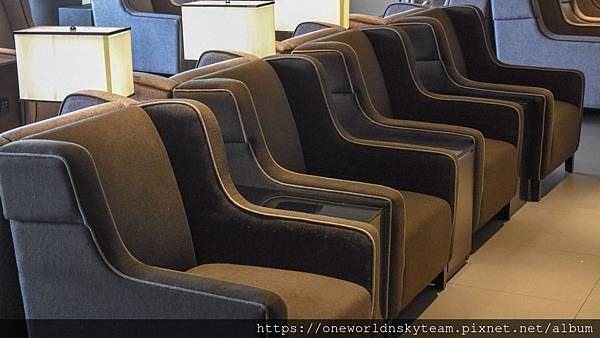 The lounge resting area is lined with comfortable couches, with USB charging ports just next to you. Light snacks such as cold meats, smoked salmon and dim sum as well as drinks like coffee, juice and alcoholic drinks are also provided.
The lounge area also offers a panoramic view of the tarmac.
贵宾室休息区两旁是舒适的沙发,旁边有USB充电端口。 还提供冷食,烟熏三文鱼和点心等小吃,以及咖啡,果汁和酒精饮料等饮料。
休息区还有停机坪的全景。
The Flight 航班
The flight was boarded on time at gate 210, located within the Midfield Concourse. At the time of flying, this is the newest terminal of the airport at this moment, which mainly accomodates Hong Kong Airlines, some LCCs and Virgin Australia, etc.
航班准时在中场客运廊内的210号登机口登机。 在飞行时,这是目前机场的最新航厦,主要容纳香港航空,一些低成本航空公司和维珍澳大利亚航空等。

Boarding was made first for business passengers, as well as those travelling with kids or requiring special needs, then followed by economy passengers.
首先是商务旅客以及有孩子旅行或有特殊需要的旅客登机,然后是经济旅客。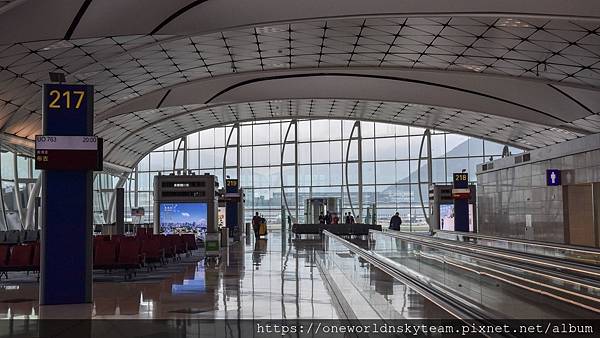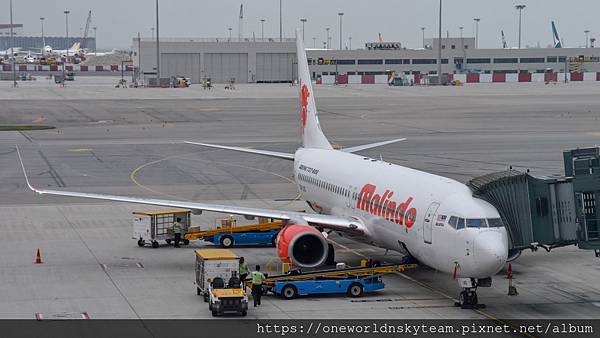 Madlindo Air has very comfortable business class seats, given that it was only a short haul international flight.
The business class cabin has only 3 rows, arranged in a 2-2 configuration. It features 4 functions: lumbar support, recline, leg support and extended leg rest. There is also an IFE system. 鉴于这只是一次短程国际航班,因此Madlindo Air的商务舱座位非常舒适。
商务舱只有3行,以2-2排列。 它具有4个功能:腰部支撑,斜躺,腿部支撑和延长的腿部休息。 还有一个IFE系统。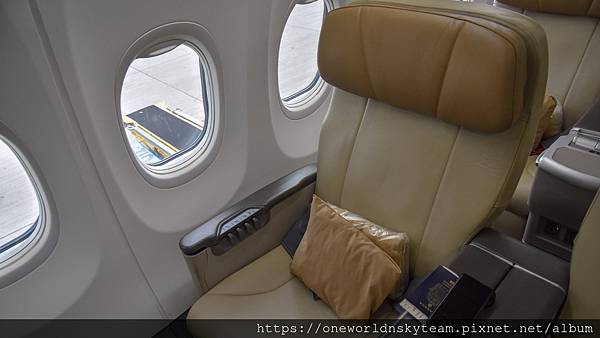 The flight departed half an hour late due to heavy traffic waiting for departure at Hong Kong International Airport.
由于等待香港国际机场出发的交通繁忙,航班延迟了半个小时起飞。
This is the IFE system. It features Hollywood, Indonesian, Chinese and Malaysian movies, with Hollywood movies being the main one. The movie variety is wide. There's also a USB charging port under the screen and a power outlet just under the seat.
这是IFE系统。 它以好莱坞,印尼,中国和马来西亚的电影为特色,其中好莱坞电影是主要电影。 电影种类繁多。 屏幕下方还有一个USB充电端口,座椅下方有一个电源插座。
Cabin crew took our meal order before takeoff. It was a choice between Kung Pao Chicken Rice and Hainanese Chicken Rice, and I went for the latter because I'm afraid of spicy food. 机组人员在起飞前帮我们点餐。 选择是宫保鸡饭和海南鸡饭之间选择的,我之所以选择后者,是因为我怕辣。


The presentation of the food is decent, with proper cutlery. Entree was a bread and potato salad, and dessert was a piece of mango cake. The rice tasted very nice however the mango cake could've been a little bit cooler.
食物摆放非常得体,还有适当的餐具。 面包和土豆沙拉,甜点是一块芒果蛋糕。 饭味道很好,但是芒果蛋糕本来可以冷一点。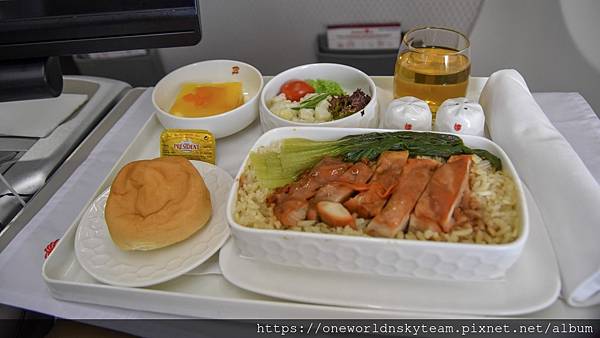 We landed in Kuala Lumpur International Airport 15 minutes behind schedule, meaning that we were able to catch-up 15 minutes of time during the flight.
我们比计划晚了15分钟降落在吉隆坡国际机场,这意味着我们能够在飞行中赶上15分钟的时间。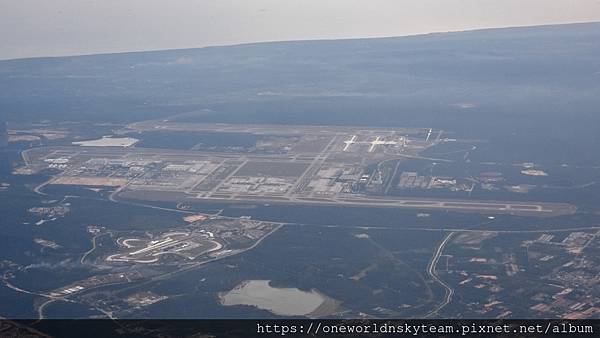 Written by Kurtis